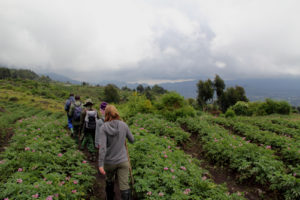 The time taken tracking mountain gorillas can be quiet unpredictable. Patience and mental preparedness is important before deciding to track mountain gorillas. Tracking each mountain gorilla group is a different experience. We estimate anywhere between 30 minutes to 7 hours before locating a particular gorilla family.
The length of gorilla trekking will depend on many factors. One is the gorilla group  you choose and the location of the group on that day.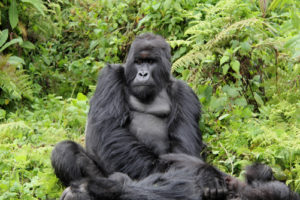 Whereas some gorilla families live around the park offices and lodges, most of them are on the move and may go deeper into the forest or park. There are even some gorilla families that keep moving away each time trackers get closer to them before eventually settling. Visitors who trek for more than one day are assigned different gorilla families each day and will notice a difference in the time taken to locate the groups as well as their overall behavior. It is very important to select your accommodation near the area where your selected gorilla family is known to be living. This is especially so if you are tracking gorillas in Bwindi.