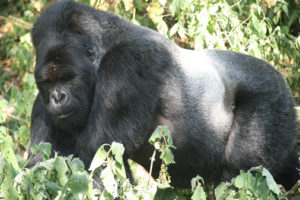 3 Days  Congo gorilla safari tour to Virunga National Park offers a different experience from Uganda and Rwanda. The increase in the price for gorilla permits in Rwanda has made silverback gorilla tours and safaris to Uganda and DR Congo better and more economically feasible. A gorilla permit in DR Congo costs only 400USD whereas in Rwanda gorilla permits cost $1500. This three days Congo gorilla safari to Virunga National Park is designed to give our clients a cheaper but unique opportunity to do gorilla trekking at the great Virunga national park which despite bad press and recent closures has so much to offer. The tour starts from Rwanda before crossing to Goma in DR Congo via Gisenyi. The gorilla trekking in Congo package includes visiting Lake Kivu and touring Kigali.
– Gorilla Trekking in Virunga National Park
– Visiting Lake Kivu
– Touring the city of Kigali
Day 1: Arrival and pick – Tour of Kigali city –  Transfer to Lake Kivu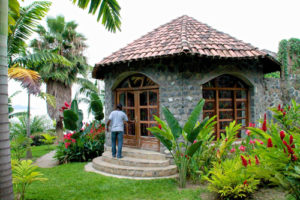 Our Mission Africa Safaris guide will pick you from the airport or hotel in Kigali. You will then be taken for a tour of Kigali, the Kings palace, the Gisozi genocide memorial site  and local markets. This is a great opportunity to buy gifts for family back home from the numerous local art/craft shops. Have lunch and then prepare to be transferred to Lake Kivu for a boat ride and tour of the nearby islands. Dinner and accommodation will be at Lake Kivu Serena hotel (Luxury), Paradise Marahide (Deluxe) and Palm Resort Gardens (Budget).
Day 2: Transfer to Virunga national park – Gorilla Trekking in Congo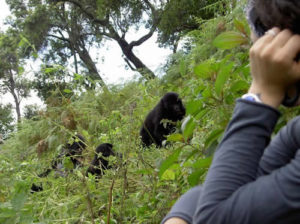 You will set off  from your hotel very early after breakfast and head for the Goma border into Congo. The guide will then drive from Goma into the Virunga national park, reaching in time for briefing on gorilla trekking. There are 8 habituated gorilla groups in Congo. Choose one based on your overall fitness. Listen to instructions from the guides while with the gorilla family, stay calm and don't make unnecessary noise and movements that might provoke the gorillas. After your one hour with the gorillas, return back to the starting point where you will meet your guide to drive back to the lodge for rest. In the evening, you can take a walk and see the gorilla orphanage at the Senkwekwe centre  just near the Mikeno lodge. Dinner and overnight will be at Mikeno Lodge.
Day 3: Transfer back to Kigali for departure
Wake up at your own leisure, take breakfast and prepare to start the journey back to Kigali and to the airport or hotel if you are staying in Kigali.
End of Tour
Gear for gorilla trekking in Congo
Packed snack and water for drinking

Porters to help with heavy backpack
For the best gorilla trekking adventure
Be fit enough to enjoy the trek
Use proper hiking footwear
Come expecting rain in the forest
Carry along drinking water and packed snacks

Reserve some 10USD tip for the guides and rangers who ensure you have a great time during your tour.
Important Notes
– Itinerary doesn't include dinner and accommodation on arrival but can always be arranged
– You are required to be 15 years or more to do  gorilla trekking
– Ensure you have seen the inoculation and visa requirements including at transit points.
– You must have a yellow fever card to  enter Rwanda and DR Congo
– Visas must be applied for online before traveling and may depend on your citizenship
Tour Quote Includes
– A safari vehicle
– A Private Driver/Guide
– Fuel
– Gorilla tracking permits for Congo
– Daily drinking water
– Tour of Lake Kivu
– Tour of Kigali city
Tour Excludes
Flights, visas, personal costs and  Personal Insurance