Bwindi Impenetrable National Park lies in the south western part of Uganda along the border with DR Congo next to the great Virunga National Park. Covering an area of 128 square miles, Bwindi is covered by thick lowland and montane forests. Bwindi was declared a UNESCO world heritage site in 1994 because of its remarkable biodiversity. Talking about biodiversity, Bwindi has over 345 species of birds, 221 of butterflies and 120 of mammals.  Among the mammal species include red-tailed monkeys, Vervet monkeys, L'Hoest's monkeys, Jackals, Golden cats, Giant forest pigs, forest elephants, Colobus Monkeys, Chimpanzees,  Bushbucks, Blue monkeys, Baboons, African civet, Buffaloes, Duikers, Clawless otter, Bats, De Brazza monkeys, Potto, Spectacled and Demidoff's Galagos.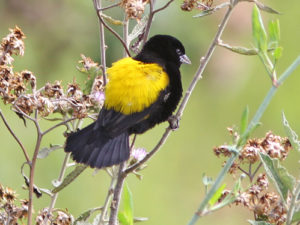 Bwindi forest has over 160 species of trees, 105 ferns and countless flowering plants. Bwindi forest is a key water catchment zone and a source of water for many streams and rivers like Ihihizo, Ishasha, Ivi, Munyaga and Ntengyere. These rivers then flow to larger lakes like Bunyonyi, Mutanda and even Lake Edward. Because of the thick forests, Bwindi receives good rains throughout the year with cool temperatures even when most parts of the country are undergoing a dry spell. The key attraction in Bwindi Impenetrable Forest National Park is the endangered mountain gorilla. Half of the remaining population of mountain gorillas is found in Uganda of which three quarters live in Bwindi. Gorilla trekking is therefore the main activity attracting thousands of visitors to the park every year. Gorilla trekking is done in four sectors of the park – Buhoma, Nkuringo, Rushaga and Ruhija.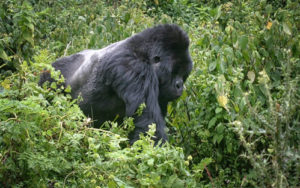 Buhoma sector in the northwestern part of the park has three habituated gorilla families – Rushegura, Mubare and Habinyanja. After tracking the gorillas in Buhoma, one can go for the bird watching, village walks or visiting the local communities like the Batwa. Nkuringo sector is found in the southern part of the park. The Nkuringo group is the most popular group for gorilla tracking in Bwindi. Tracking this group is more strenuous because of the challenging terrain in the region. After spotting the gorillas in the Nkuringo sector, visitors can go for a village walk to watch the Bakiga perform cultural dances. Rushaga sector on the other hand lies in the southeastern part of the park. Rushaga has got several habituated gorilla groups including Busingye, Bweza, Kahungye, Mishaya and Nshongi. Last but not least is Ruhija sector on the eastern side of the park. This sector is home to to Oruzoojo, Kyaguriro and Bitukura. It is possible to encounter forest elephants while tracking the primates in Ruhija.
The main threats to the park come from the extreme poverty faced by the communities living nearby like the Batwa and the Bakiga. These tribes rely on subsistence agriculture but remain poor because of the high population density. When Bwindi was reclassified from a forest reserve into a national park in 1991, the change had serious implications for the local tribes living within and outside the forest. The Batwa who had lived in the forest for over 5,000 years were the most affected. They had relied on the forest for almost everything and spent their time hunting, gathering fruits and harvesting bees. The Batwa were not properly compensated and had to adapt to a completely new and unknown world leaving them in abject poverty. The forest evictions and lack of compensation led to grudges and tension between the communities outside the forest and the park Authorities (Uganda Wildlife Authority).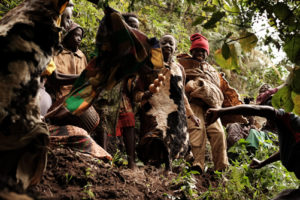 In order to reduce this tension, control poaching and encroachment on other park resources, the Uganda Wildlife Authority decided to promote tourism. Through tourism, the local tribes get employed and benefit directly from other tourism related projects. This has greatly changed the attitude of the communities towards the forest and the national park. Local people are now partners with the park in controlling wild forest fires and are less like to resort to poaching or cutting down trees. Several international and local organizations also work with communities around the park to sensitize them about the importance of the forest to the entire eco-system while also initiating projects that teach tribes like the Batwa how to thrive in alternative activities away from the forest resources.
Reaching Bwindi Impenetrable National Park
Bwindi Impenetrable National Park can be reached by road or air. Those travelling by road are advised to get a bus from the bus park in Kampala to Kabale. The journey from Kampala to Kabale takes about 8 hours. From Kabale, you may need to arrange for a private car to take you to Butogota and then to Buhoma in Bwindi. If you are lucky, you might get the one bus going all the way from Kampala to Butogota (near Bwindi). Once done with their activities, travelers may try to wait for the bus at Butogota to Kampala or go to Kabale first before heading to Kampala.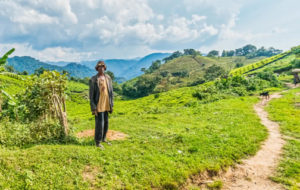 The journey to and from Kampala may be long but very interesting for those who are adventurous and love nature. You would be travelling past several districts and regions of the country with stops to important landmarks like the equator or even stop to buy fruits and local artifacts. The towns of Kabale and Kisoro have amazing scenery with green vegetation, forests, swamps, rivers, lakes. On the way back to Kampala, you might want stop for a day at Lake Mburo National Park, rest and relax before departing. Lake Mburo National park is popular for spotting Leopards, Zebras and antelopes like Impala during night and day game drives.
In order to avoid the long driving distance from Kampala/Entebbe to Bwindi, there is a shorter route from Kigali Rwanda to Bwindi. This route takes at most four hours and is highly recommended for travelers who are flexible with where to arrive or depart.
One can also take the one hour chartered flight from Entebbe or Kajjansi in Kampala to Bwindi. Aerolink have daily flights from Kampala or Entebbe to Kihihi and Kisoro near Bwindi. Tourists who have gone to do gorilla trekking will need a permit to enter the park. Permits can be got through a tour operator or directly with the Uganda Wildlife Authority. It is important to make arrangements to acquire the permits months in advance especially if planning to travel during the dry/peak/busy season. Gorilla permits in Uganda cost $600 for international travelers.
Main Activities and Attractions  in Bwindi Imoenetrable forest
Gorilla tracking – This is by far the most popular activity though it doesn't have to be so considering how diverse the forest is. Bwindi is the best park to track mountain gorillas in East and Central Africa. About half of the remaining population of mountain gorillas is found in Bwindi Impenetrable forest. Bwindi also has the highest number of habituated gorilla families – 14 in total. It is only in Bwindi that tourists can go for the gorilla habituation experience.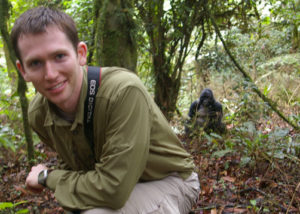 Gorilla tracking usually begins with briefing early in the morning. The briefing covers important topics such as how to act around the primates, what to expect and what to pack. The actual tracking can take between 30 minutes to 4 hours depending on the gorilla family and their location. An advance team of trackers is sent earlier to locate the primates. This advance team of trackers then locates the gorilla family before communicating by radio to the rangers leading the tourists with details about their location. Tourists are allowed only one hour with the gorillas. This is because the animals are semi-wild and prolonged presence of humans may get to their nerves.  In the extremely rare cases where a gorilla charges, it is never wise to run away. Simply lay low in a submissive posture and all should be fine. Eating near gorillas is prohibited. You cannot make loud noises or fun of the gorillas. Gorilla permits in Uganda cost $600.
Gorilla Habituation Experience: The gorilla habituation experience was introduced in Bwindi more recently. This experience is currently only possible in Bwindi forest – not in Rwanda and not in Congo. This activity allows primate lovers more time (four hours) observing the primates instead of the standard gorilla trekking (four hours).
Tourists taking part in the gorilla habituation experience get a chance to move with experienced trackers and some of the best primate researchers. The scientists share information about the gorilla habituation process and current issues related to gorilla conservation. This experience costs more than the standard one hour gorilla watching – at $1500. Only four people can take part in the gorilla habituation experience.
Hiking and Nature Walks: Bwindi is a park with great biodiversity and the park authorities have ensured that visitors also experience the other good things that the park has to offer. To that end, several trails have been established to allow visitors marvel at the forest, its creatures like birds, butterflies and primates. One such trail starts from Buhoma to Nkoringo, from Nkoringo to Lake Mutanda and them from Nkoringo to Kisoro. These trails go through amazing scenery and provide opportunities to mingle with the locals.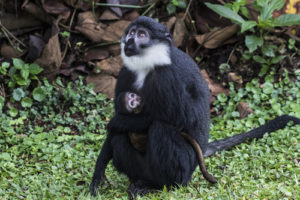 The Buhoma Village walk in particular takes tourists to local communities where they can learn about how members of an indigenous African tribe spend their day. The waterfall trail on the other hand exposes visitors to pristine forest with orchids, ferns, birds and butterflies. This particular trail ends with a sighting of beautiful waterfalls containing pure water. The short Munyaga River trail at the valley below Buhoma park office provides opportunities to see birds and primates like L'Hoest's monkeys and Colobus Monkeys.
Visitors need the help of a guide to find direction and a porter if they plan to move with heavy bags or equipment like cameras. The Guide/Ranger helps with finding direction and identifying the different species of birds and animals. Bwindi is very close to Mgahinga Gorilla National Park and it is possible to climb one of the three mountains. It is important to note that walking within the park requires paying the daily entrance fee.
Mountain Biking/Cycling: For those who feel that cycling is more enjoyable then the nature walks, they can arrange to hire a mountain bike through their lodge and go explore the surrounding areas. The "for a woman" project hires mountain bikes to tourist in the Buhoma sector at a cost with the proceeds used to improve the lives of the local women in the area. The project also provides guides escort bikers through the local villages and in the forest where they can sight some of the forest creatures and waterfalls. Biking is not very prominent in Bwinidi as a whole except for places like Buhoma but lodges in other sectors are picking up and organizing the activity for clients on a small scale.
Birding: Bwindi is one of the best birding destinations in Uganda and Africa for that matter. 90% of the species in the park are endemic to the Albertine rift. Seasoned birders can expect to see at least one hundred species in a day. The best way to spot the birds is to follow the River Ivi trail, Munyaga River trail, Ruhija's bamboo trail and the Mubwindi Swamp trail. The Munyaga River Trail is the best option for birders with little time to spare. Some of the species to look out for are the yellow-whiskered greenbuls, Yellow-eyed black Fly-catcher,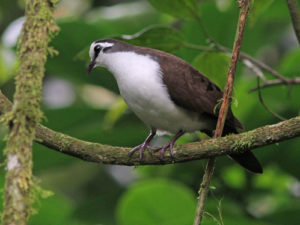 White-tailed fly-catcher, White-tailed Blue Monarch, white-tailed blue flycatcher, White-browed Crombec, White-bellied Robin Chat, white tailed blue monarch, Western Green Tinkerbird, Western Bronze-naped Pigeon, strange weaver, Short-tailed Warbler, Shelley's Crimson-wing, Ruwenzori Batis, Rusty-faced woodland Warbler, Red-throated Alethe, red-tailed bulbul, Red-faced Woodland Warbler, Purple-breasted, Mountain masked Apalis, Chestnut –throated Apalises, McKinnon's grey shrike, Kivu Ground Thrush, honey guide, Handsome Francolin, Gruel's Rush Warbler, Green Tinkerbird, Grauer's broadbill, Frazer's eagle owl, Fine-banded Woodpecker, Elliot's woodpecker, Dusky crimson honey guide, Dusky crimson wing, Collared Apalis, Cinnamon-chested Bee-eaters, Chapin's Flycatcher, brown necked parrot, blue-headed sunbird, Regal Sunbirds, blue turaco, Black billed Turaco, black bee-eater, Bar-tailed Trogon, the Wing, Bar-tailed Trogon, barred long-tailed cuckoos, bar tailed trogon, Archer's Robin-Chat, African Wood Owl, African Green Broadbill, Mountain and Yellow-streaked Greenbuls.
Visiting the Batwa People: The Batwa pygmies are believed to be the oldest indigenous tribe in Uganda. Whereas most of the other tribes in Uganda migrated from various parts of Africa to their current locations, the Batwa had lived in Bwindi forest for over 5,000 years.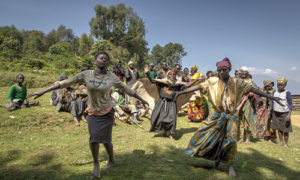 Unfortunately the Batwa were evicted from Bwindi and Mgahinga Gorilla National park. The reason for their eviction among others was to protect the Mountain gorillas from diseases by limiting contact with humans. Like we have already discussed before, the Batwa now live outside the park. Visiting the Batwa provides a unique opportunity to be with a true indigenous African tribe and learn about their ancient culture and way of life. While with the Batwa, visitors watch as they showcase their cultural heritage and ancient ways of life in the forest through storytelling, dance and drama.
Cultural and Village Walks: Apart from the Batwa, other tribes like the Bakiga live on the edges of the forest. Tourists can visit one of these tribes and learn about their culture and economic activities. The Bakiga also have their own unique cultural dances and ways of doing things.  They can take you to see their traditional doctors and blacksmiths or teach you how to weave, make local beer and cook local dishes. You will definitely have opportunities to purchase beautiful local art pieces. There are opportunities to give back to the community. You could visit one of the local schools or community hospitals and make a cash donation or arrange to donate items like sewing machines, water tanks and other essentials. It is important to hire a guide who is knowledgeable about the area, local people and customs. Always consult with the park office, your lodge or tour company before making any donations to ensure it reaches the right people
Canoeing: Canoeing is perfect in Lake Mutanda. The Lake sits in an area with remarkable beauty and great views of the Virunga ranges of mountains. Moreover, forest birds love visiting and nesting in the papyrus swamps and beautiful lake islands making them excellent for bird watching. While on the dug-out canoe, expect to encounter several local fishermen and villagers washing and collecting water by the Lakeside.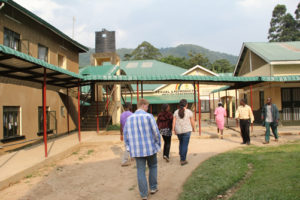 Visiting Bwindi Community Hospital: This hospital is found in the Buhoma sector of Bwindi Impenetrable National Park. The hospital is of good quality by local standards and this is partly because it receives generous donations from tourists and other visitors to the park. The hospital has a special section for children, provides eye and dental care beside the other common clinical services. Bwindi Community Hospital has helped reduce the mortality rate among the local communities and helped take services closer to people in need. Tourists are allowed access to most parts of the hospital to learn something about the healthcare system in a developing country.
Visiting the Bwindi Bar and Restaurant: For those who love food and drinks, this is a must go to place while at the Buhoma sector of Bwindi. The facility trains young underprivileged people on the essentials of hospitality management including preparing some of the tastiest local and international dishes around. This is the place to go if you want to try out local food like Uganda's famous Rolex, cassava chips, Bwindi Salsa, Matooke and groundnut sauce. You can also order for American coffee and brownies among other internationally known meals.
The best time to visit Bwindi Impenetrable National Park
Bwindi impenetrable National Park is open throughout the year including on public holidays. However, the best time to visit is during the months between June – August and December to February. These are the dry seasons in Uganda and the rains are not so intense in the rain forest. Gorilla trekking, nature walks and hiking tours are excellent during these periods because the forest trails are less slippery (no mud). During the dry season, there is a lot of activity in the park with more tourists. It is a chance to meet and mingle with people from all over the world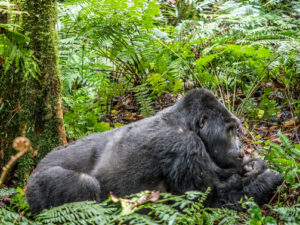 The months between March – April and September – November is the rainy season in Uganda. Not the best time for hiking, forest walks or gorilla trekking but perfect for bird watching because it is the breeding season. Ensure that you travel with warm clothing and footwear to deal with the mud. Unfortunately the forest gets wet and misty with prolonged drizzles that can get annoying when out tracking the gorillas.
In case one is planning to visit the park during the peak/dry season, we highly recommend that they book gorilla permits in advance just to be sure.
Hotels, Lodges and other accommodation facilities in Bwindi Impenetrable National Park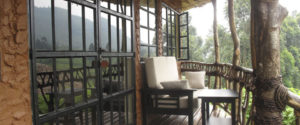 Whereas there are several accommodation facilities within Bwindi, choosing the right one and in the right location is important. Bwindi forest is large and with four different sectors. If one is tracking gorillas in Ruhija sector, they need to book a lodge in Buhoma which is near the starting point for the activity. Booking a lodge or hotel too far away from the briefing point may make it difficult arrive on time. It is possible to book lodges in Kabale or Lake Bunyonyi but they need to wake up and start the journey to the forest earlier than usual to avoid missing out on briefings or activity itself.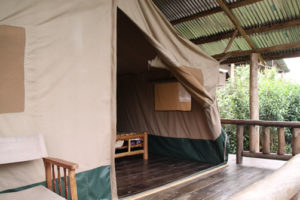 The Gorilla Resort: This luxury Resort is found near the park gate at Buhoma sector. The hotel offers great views of Bwindi Impenetrable forest and the surrounding areas. The hotel has tents and cottages with rooms that are furnished with high quality furniture. There is a restaurant, a bar and a lounge area where visitors can relax and mingle. A campfire is set in the evenings to provide warmth to clients. Gorilla Resort helps support nearby communities.
Ruhija Gorilla Lodge: This is a luxury lodge that is built at the centre of Bwindi forest. The location offers a serene and quiet environment with wonderful views of the thick forest, beautiful sounds of the birds and other jungle creatures. All the rooms are self-contained with flush toilets, showers, cold/hot water, high quality local furniture and local art. The rooms are kept immaculately clean by a dedicated team of staff. The beds are comfortable while showers have both cold and hot water. The lodge also has a bar, a dinning and library with books about Africa. The lodge gives you that feeling of being close to nature in a true wilderness.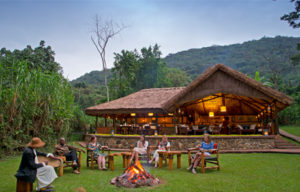 Gorilla Forest Camp: This luxury camp is owned by sanctuary lodges and perfect for those who have come for gorilla trekking. Because of its location, some of the gorilla groups and smaller monkeys visit the camp frequently. The camp has 8 tents that are raised on platforms offering panoramic views of the forest. The tents are self-contained with bathtubs, flush toilets and a wooden deck. There is even a bar, restaurant and swimming pool. Services are excellent here especially in regards to the food. The camp includes community walks and laundry services for those who have booked with them. Sanctuary Gorilla Forest Camp supports local communities including the community hospital in Bwindi.
Buhoma Lodge: This is one of the oldest lodges in Bwindi. The lodge is built next to the park gate and close to the point where gorilla tracking starts. Guests have panoramic view of the great forest from a raised lounge.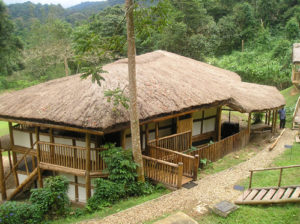 Buhoma Lodge offers 10 self-contained spacious cottages each with a balcony and free Wi-Fi. The rooms also have showers, comfortable bed and bathrooms that are kept immaculately clean.  Couples on a honeymoon can choose to stay in the honeymoon cottage with its special bathtub. The lodge serves local dishes like matooke and groundnut sauce in addition to international cuisines.  The hotel has a bar and dining area but meals can also be served in the rooms on request. In the evening a fireplace is set up to give extra warmth during the cold evenings in the forest.
Chameleon Hill Lodge: Chameleon hill is built on the shores of Lake Mutanda, between Mahinga Gorilla Park and Bwindi. It is a good choice for those who have come to do gorilla trekking in Bwindi and tracking golden monkeys in Mgahinga.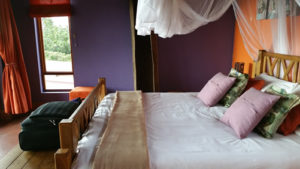 The lodge has 10 cottages, a beautiful garden and wonderful views of the forests. The self-contained rooms are furnished with bedside lighting, a safe, a wardrobe, flush toilet, cold and warm water. There are five single and five double cottages. A bed can be added to cater for a child. The lodge also has a dining section, a bar and a lounge. The lounge has stylish furniture, books and a fireplace to keep guests warm in the evenings.  Wi-Fi is available in every part of the lodge and it's free of charge. Because of its location near the Lake Mutanda, the lodge organizes canoeing and motorboat tours to the beautiful lake and the skeleton island. Guest can also choose to take a bike and ride to the beautiful lake or nearby community.
Clouds Mountain Gorilla Lodge: Another luxury lodge built in the Nkuringo sector of Bwindi with breathtaking view of the Virunga Mountains and a Rift Valley. Staying in this lodge allows visitors easily walk to the starting point for gorilla trekking. The lodge was built under collaboration between the local community, the Uganda Wildlife Authority, USAID and AWF but operated by Wild Places.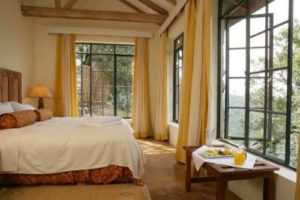 Clouds lodge has 8 self-contained rooms that are made of stone walls and grass-thatched roof. The rooms are both double and twin shared with walls that are decorated with beautiful art pieces from Ugandan artists. The lodge has a bar, a fireplace, a library, a souvenir shop, a beautiful garden and parking space. Multiple fireplaces are set up to warm guests during the cold nights in the forest. Clouds Mountain lodge arranges nature walks, bird watching, community visits (the batwa) and picnics. One disadvantage of the lodge is that because it is built uphill hence very tiring to walk to it on foot particularly if one has spent the whole day on an activity like gorilla trekking.
Engagi Lodge: This midrange lodge is found between river Munyaga and the park offices in Buhoma area. Engagi Lodge is built with Eucalyptus trees, grass (roof) and timber. All the 8 rooms are self-contained with a table, writing desk and flush toilet, shower.  The cottages have single, twin and double beds with bathrooms, cold/hot water, flush toilets and free Wi-Fi. There is also a spacious waiting area, eating place, bar and solar panels. The lodge organizes nature walks to spot the forest birds, vegetation and primates.
Volcanoes Bwindi Camp: Volcanoes Bwindi camp is a luxury lodge that is also built facing the forest while offering services of high quality. Owned by Volcanoes Safaris, the camp has 8 cottages, each named after a gorilla. The rooms are self-contained with flush toilet, hot and cold showers. The cottages are decorated with local furniture and art to give an African touch.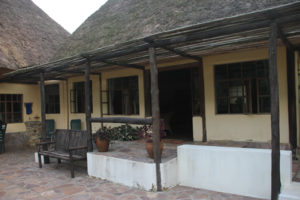 The lodge also has a bar, a dining, souvenir shop, massage room, free Wi-Fi and lounge area where visitors can relax and wait for the days programs. The lounge has comfortable sitting tables and a fireplace is stationed strategically to keep guest warm at night as they share their gorilla trekking experience. Apart from gorilla trekking, the lodge organizes visits to the waterfalls, tours to the tea farms and off course the Batwa visit. Power is supplied using solar. The lodge is near Bwindi Bar which is also run by Volcanoes Safaris. While at the lodge you should visit this bar as it has a good collection of drinks and food.  The gorillas come to this lodge frequently offering a chance to see them from the comfort of your room on a lucky day.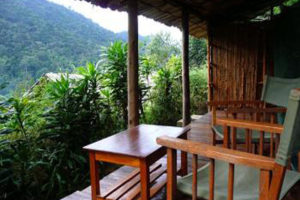 Lake Kitandara Tented Camp: Lake Kitandara Tented camp is a midrange facility found at the edge of the park with beautiful gardens and views of the great landscape. The camp was built in 1994 has a lounge area where visitors can relax, meet and exchange information about their travels.  The camp has 20 self-contained tents named after Uganda's birds. The meals prepared in this camp are tasty and contain both local and international dishes. Meals can be packed for those going out for gorilla trekking and other park activities. The mountain gorillas sometimes visit this camp offering guest opportunities to talk photos of the primates as they feed and play around.  Late in the evening, a campfire is set up for guests to relax, dine, share experiences and mingle.
Buhoma Community Rest Camp: This budget camp was established in 1993 and is found outside the gate of the park close to the village of Buhoma. Like the name suggests, the rooms are built in traditional African style with local materials and grass thatched roofs.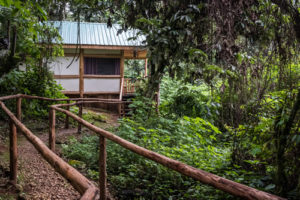 The lodge has 7 cottages, a restaurant, massage area and a bar. The self-contained rooms each have free Wi-Fi, comfortable beds, mosquito nets, a safe, showers, bathtubs and a verandah. While at the lounge area guest can read books, play games or rest by the fireplace. The Bandas are run by the nearby community and can house up to six people. The camp has a restaurant where guests can order for Ugandan and international dishes. Other services include a gift shop, massage, charging systems, laundry services and parking space. The lodge organizes community visits, forest walks, birding and butterfly tours.
Mahogany springs: This lodge is set in a private and beautiful location outside the park with spectacular views of the forest and the Munyaga River Valley. The lodge has eight cottages with single, double and even triple rooms.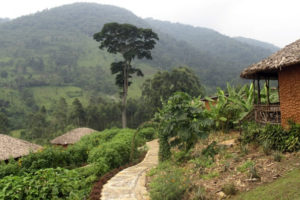 The rooms are self-contained with showers, hair dryers, charging stations, safes, flush toilet, chairs, tables and high quality mosquito nets. Families and honeymooners have special rooms built for them. The lodge also provides a fire place, a souvenir shop, free Wi-Fi, a restaurant, bar and verandahs to view nearby regions and valleys. Guest who book in large groups are offered discounts. Mahogany Springs organizes birding tours, walks to the river Munyanga, the tea plantations and visits to the local population.
Nkuringo Bwindi Gorilla Lodge: Nkuringo lodge is one of the most popular mid-range lodges in Bwindi. It won the World Travel Award of 2017 as Uganda's leading safari lodge.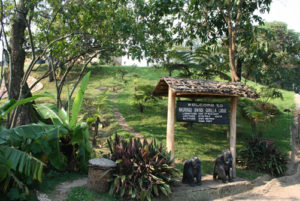 The lodge is built on the Nteko ridge with views of the Virunga ranges of mountains, river Kashasha and the forest. The lodge has beautiful gardens for relaxation and is close to the starting point for tracking the Nkuringo Gorilla group. The lodge has twelve self-contained rooms and facilities that are eco-friendly. All rooms are built with modern looking but local material and private verandas. The hotel is popular for its good customer care and tasty food. Nkuringo Bwindi Lodge organizes canoeing at the beautiful Lake Mutanda, nature walks, bird watching and visits to the Batwa people.
Sanctuary Gorilla Forest Camp: This is a luxury camp owned by Sanctuary Retreats and is located near Kihihi airstrip. The camp has 8 rooms that are made of local timer, stones with a grass thatched roof.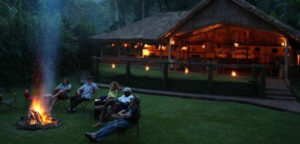 Sanctuary Gorilla Forest Camp has free Wi-Fi, a bar, a restaurant, a souvenir shop and lounge were clients meet to discuss their experiences in Uganda.  Each room has two large beds, a table, showers and bathtubs. One advantage of booking with this camp is the opportunity to see one of the gorilla families visiting occasionally.  The camp organizes birding tours using experienced local birding guides. Some of the Batwa people are invited to perform cultural dances in the evenings.
Mutanda Lake Resort: Mutanda Lake resort is built strategically in an area between Mgahinga Gorilla National Park and Bwindi with amazing views of the three volcanoes in Mgahinga and the beautiful lake. The Resort has 13 cottages with triple, twin and single self-contained rooms. All rooms have a table, mosquito nets and bedside lights.  The rooms are decorated with local artifacts like bowls and sculptures portraying Uganda and her animals. Mutanda Lake Resort also has a bar, a restaurant and a viewing platform. Those who have come to do both golden monkey and gorillas tracking should consider booking with this resort. The resort also organizes several activities including boat trips to Lake Mutanda, cultural tours and hiking volcanoes (Muhavura and Sabinyo) in Mgahinga Gorilla National Park.
Bwindi Jungle View Lodge: This lodge is located at the shores of Lake Muhele outside Bwindi forest and close to Mgahinga National Park. The hotel cottages are made of local material with grass thatched roofs. The rooms are selfcontained with bathrooms, . Bwindi Jungle view lodge serves both local and international dishes and caters for vegetarians.  The lodge has good security,  room service,  laundry services, a fireplace and a large parking area.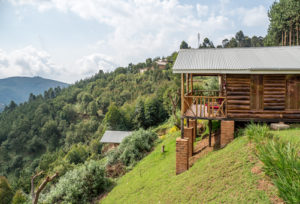 Bakiga Lodge: Built on top of a valley with wonderful views of Bwindi Impenetrable forest and local farms, Bakiga lodge offers luxury services with four self-contained family cottages and tents that with bathrooms and free Wi-Fi. Bakiga lodge has friendly but very professional staffs that will ensure that your stay is as comfortable and memorable as possible. The lodge claims to be non-profit because it is part of a Non-Governmental Organization called the Bakiga Community Project registered in the United Kingdom.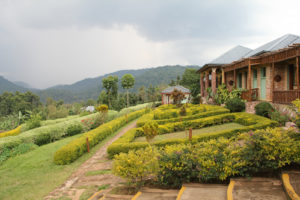 Silverback Lodge Marasa: Silverback Lodge Marasa is located next to Bwindi Impenetrable National Park at the buhoma sector. Silverback Lodge is owned by Marasa Africa, a company owning other lodges in the Eastern part of Africa. The lodge has 12 rooms, each with a veranda that is suitable for single people, couples, groups and even those on a honeymoon. The hotel rooms are complimented with beautiful African art pieces and comfortable chairs. All rooms are self-contained with shows, flush toilets and washbasins. Silverback Lodge has a hotel, a bar, a restaurant, lounge area and Spa. The hotel organizes nature walks, village walks, mountain biking and birding among other activities.
Ichumbi Gorilla lodge: Ichumbi Gorilla Lodge is located in Rushage sector close to the main park gate. The lode has nine self-contained cottages with a choice of a single, twin or double room. Each cottage has a veranda with beautiful views of the forest. Ichumbi gorilla lodge is ideal for those who have come for birding, gorilla tracking, visiting nearby communities, spotting butterflies and nature walks.
Broadbill Forest Camp: Broadbill is built in the Ruhija sector of the park which is home to three habituated gorilla groups. Broadbill Forest Camp is a budget lodge but with good quality services. The lodge offers tents that are set up on raised platforms to allow guest marvel at the serene forest. The four tents are self-contained and the beds are arranged as single, double or single. The camp has a bar and restaurant and a fireplace to warm the visitors during the cold evenings in the forest.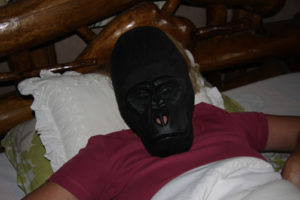 Gorilla Mist Camp: This camp is found in Ruhija sector outside the park. The camp offers mid-range accommodation facilities and is perfect for guests who have come to do gorilla trekking and need a place close to the tracking point. The lodge has eco-friendly cottages with nice views of the forest. The rooms are self-contained with bathrooms, hot and cold water. The beds are large while the sheets give enough warmth to contain the cold environment at night. Gorilla Mist Camp has a bar, a restaurant and lounge that guests can use for relaxation.