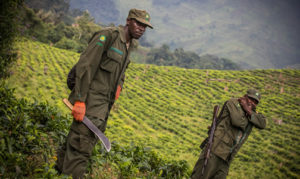 Is it safe to go for gorilla trekking? We usually receive questions regarding security and safety in the countries, parks and while with mountain gorillas. To answer the question, let's begin with safety while with the Gorillas. Mountain gorillas are extremely calm and peaceful creatures considering their size and strength. They are often referred to as "gentle giants of the forest". You will be visiting habituated gorilla families. Habituated gorilla group are those that have been made to get used to humans being around them – a process that takes 2 years. But like any other wild animal, care must be taken and rules followed during  gorilla tours.
Regarding the security and safety in the gorilla trekking countries, we would like to start by saying that the people of Uganda, Rwanda and Congo are extremely friendly, kind and open to foreign visitors. Uganda and Rwanda are generally peaceful and secure countries but like any other country, one should be on alert against pickpockets in the large cities. Uganda's tourism industry was negatively affected by the Kony rebellion in the northern part of the country about 10 years ago but peace has now been fully restored and the rebels long flushed out.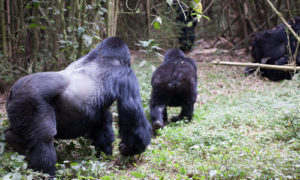 The Democratic Republic of Congo is a country that has undergone recurrent political turmoil characterized by changes in government, rebellions and armed group. The good news is that we are talking about a very large country. Major political storms in the capital and unrest in some remote areas don't necessarily spread to all parts of the country. The Eastern part of the country and the Virunga national park in particular remains secure and open to tourist. The gorilla park is well managed and the stakeholders include conservationists, local and international staff. Some of the best lodges in Africa are found in Virunga national park.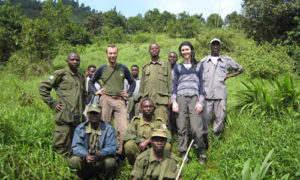 The management of Virunga National park takes the security of visitors seriously and will go to great lengths to ensure visitors to the park are protected – including closing the park if necessary. Visitors to Virunga are always escorted by armed guards and wardens who are always on the lookout for poachers and other armed groups. However a visitor to Virunga needs to get comfortable seeing more guns than usual. The park also benefits from the presence of a large contingent of UN peacekeepers in the nearby Goma town – You will be surprised to find a large diplomatic community in the area.