3 Days Gorilla trekking and Hiking Mount Bisoke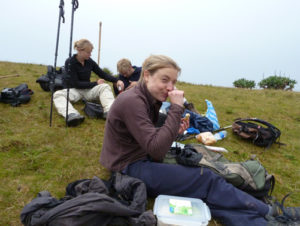 This 3 Days gorilla trekking and Bisoke hiking package involves seeing Rwanda silverback gorillas  at the volcanoes national park and hiking mount Bisoke Volcano. This silverback gorilla safari also gives you and opportunity to undertake a cultural tour to the Iby'iwacu cultural village where you will learn more about the culture of the people of Rwanda. Mountain gorillas are an endangered specie and the opportunity to track them is a once in a special wildlife experience. A gorilla safari in Rwanda offers you several groups  to choose from – Since you will also be hiking mount Bisoke, it's important to select a gorilla family based on your overall fitness.
Activities :
– Kigali city tour and visit to the Gisozi Genocide memorial site
– Gorilla Trekking at the Volcanoes national park Rwanda
– Hiking Mount Bisoke
Day 1: Tour of Kigali city  – Transfer to the Volcanoes National Park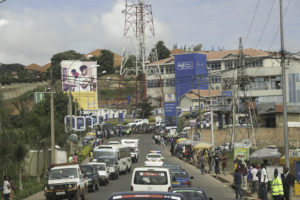 Our Mission Africa Safaris guide will be at the airport or your hotel early morning for pick up to start your tour. You will first start with a Kigali city tour and especially to the the renowned Kigali genocide memorial place where you will learn about the 1994 Rwandan genocide. You will visit the rest of Kigali – local markets, kings palace and thn take lunch before hitting  the road for a 2 hours journey to the Volcanoes national park. The countryside is beautiful and mountainous making Rwanda "The land of a thousand hills". Dinner and sleep at Mountain Gorilla View Lodge / The 5 Volcanoes Lodge ( Luxury), Le Bambou Gorilla Lodge / Da Vinci Lodge (Mid-range) and The Garden Place Hotel (Basic).
Day 2: Mount Bisoke hiking
You will set off by 7:30 am for the volcanoes national park offices after breakfast at your hotel, in time for briefing to start your hike . It takes 4-6 hours to hike the Bisoke volcano. The actual hike starts at 8:00 am with a drive form the Kinigi park offices to the Bisoke head trail.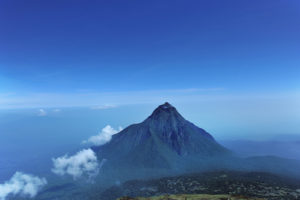 It's advisable to get your self a porter to carry your backpack and a hiking stick. The Bisoke hike takes you hiking unto the the top of the volcano to view the magnificent crater lake and surrounding landscape of the greater Virunga ranges including the volcanoes national park.
Once done with, descend back to the starting point where you will meet our company guide who will drive you to your hotel.  Dinner and accommodation at Mountain Gorilla View Lodge / The 5 Volcanoes Lodge ( Luxury), Le Bambou Gorilla Lodge / Da Vinci Lodge (Mid-range) and The Garden Place Hotel (Basic).
Day 3: Gorilla trekking in Rwanda – Departure.
Briefing for gorilla trekking takes place at 7:00 am by a head park guide at the Kinigi headquarters in Musanze. All trekkers must be at the park by this time and must attend the briefing .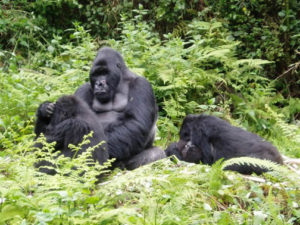 The briefing is an overview of what to expect during gorilla tracking. Gorilla trekking in Rwanda can be challenging but the excitement of finally seeing the gorilla family is beyond your imagination. The one hour spend with mountain gorillas in the wild is a lifetime experience. Watching a gorilla family is breath taking and you could spend hours just seeing the little ones roll around and play. Mountain Gorillas are always playful and quite curious – often coming close.
After your one hour with the gorillas, return back to the starting point where you will meet our Mission Africa Safaris guide to drive take you back to your hotel for lunch and later head back to Kigali for departure or drop off at your hotel
End of Tour
Gear for gorilla trekking
Good hiking boots
Thick cotton gloves
A thin raincoat
Light snacks and drinking water (1-2 liters).
 Porters for hire
For the best gorilla trekking adventure
Be fit to enjoy the trek
Wear proper hiking shoes
Plan for rain during the trekking
Carry sufficient water and light snack
Its always great to tip the guides and Rangers for the great work they do to make your gorilla tracking adventure memorable. Tipping should cost $10 preferably in local currency.
Important Notes
– Arrival accommodation and dinner is not included in the Itinerary but can be arranged
– The minimum age for gorilla trekking is 15 years
– You should ensure that you have checked the visa and inoculation requirements
– It is a requirement to have a yellow fever immunization card to enter Rwanda
– Online Visa Application is necessary before travel and depends on your nationality and the country being visited
Safari Quote Includes
– A full time 4X4 safari vehicle
– A full time Private Driver/Guide
– Fuel for the tour
– Gorilla tracking Permits
– Daily bottled drinking water
– Pickup and drop-off at any location within Kigali
– 24 / 7 hours devoted tours manager in Kigali / Kampala
– Tour of Kigali city
Excludes
International flights, visas, personal costs like tips, beverage, wines and personal Insurance