Things and activities to do after gorilla trekking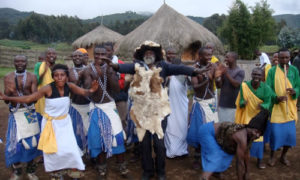 Traveler like to ask if there are any other others to take part in after gorilla trekking. What else can I do after gorilla trekking? The journey to see mountain gorillas may take several hours leaving you exhausted and probably heading straight to your room. However some gorilla families live nearby and you might find yourself back to your lodge with a lot of time to spare. There are many other activities that you can do after watching the gorillas depending on which country and park you visit. A gorilla tour in Africa is more fulfilling if combined with other activities.    Your guide from Mission Africa Safaris will share with you information about how to participate in any of the following activities:-
Hiking the Sabyinyo volcanic peak in Rwanda.
Visiting the grave of Dian Fossey and some of the mountain gorillas she studied at the volcanoes national park.
Chimpanzee and golden monkey trekking in Rwanda's volcanoes national park and Uganda's Mgahinga Gorilla park.
Bird watching.
Visiting traditional communities to experience their way of life.
Taking village and forest walks.
Watching cultural activities like the traditional Intore and Batwa dances in Rwanda and Uganda.
Hiking within the park headquarters.
Going on a game drive/safari in Congo's Virunga National park.
Visiting the Senkwekwe gorilla orphanage in Congo's Virunga National Park.
Climbing mount Nyiragongo in the Democratic Republic of Congo.